Free antivirus
We've all heard that keeping our computers protected against viruses is important – this is especially true if you visit adult sites. The advice might be simple, putting it into practice can seem a little more complex.
For that reason we've created this easy-to-follow guide to protecting your computer without spending a penny.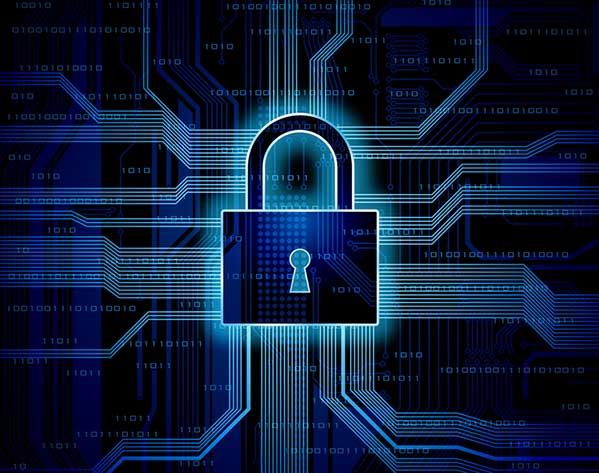 *If you're visiting adult websites avoiding the dangerous ones is your best tactic to steer clear of threats online. To do that only visit sites that we have checked and approved for safety.

5 Simple ways to protect your system
1.Keep up to date.
From your operating systems to the email software or messenger, any program that hasn't been updated is a threat to your computer.
2. Be careful what you download. 
Computer experts say the biggest threat to our system is the person using it.
Only download files from trusted sources, visit the safest sites and use your instincts. Be smart.
3. Protect your identity
Having secure unique passwords might be a pain but it's extremely important. Especially when inputting sensitive details. If you struggle to come up with passwords there are several generators you can use.
Do not use the same password for all your accounts. If you give your password to one unsafe website it can put all your other accounts at risk.
Of course remembering your passwords can be difficult. One option is to write yourself a list of clues that only make sense to you. For example if your password is the registration plate on your first car, just writing 'car' may be enough to jog your memory.
4. Be careful where you enter credit card details.
Ok, maybe this seems obvious but it's still worth talking about.
Only be prepared to pay money to 'secure' websites. How do you tell a secure site? Normally the website address will begin 'https' instead of 'http' and there's often a padlock symbol next to it.
Trust your instincts. If a page looks shady it probably is.
5. Think before you click.
Email is still the preferred option of the online scammer so take care with things that land in your inbox.
If you see a random attachment don't open it. If you see a link in the text don't click it.
A clear indicator of a fishy email is when it doesn't begin with your name; instead it starts 'Dear Customer' or something similar. If you still aren't sure, google the company or some of the email text. If it's dangerous, chances are someone will have already reported a bad experience.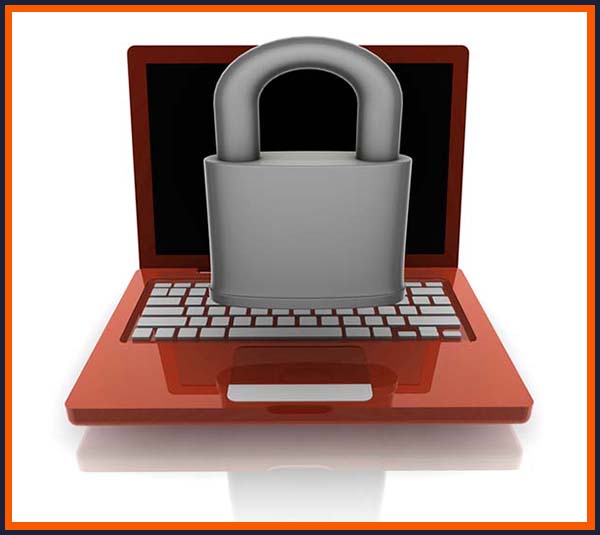 What are the main threats?
Threats to our systems are numerous and constantly changing. Defining and categorising them is almost impossible, though there are a few basic principles:
Viruses.
Files that have been created to infect our systems and cause damage. They can destroy hard disks, delete our files and harm our operating systems.
Spyware
These are made to tap into private information on our systems; from our files and browsing history to our account details and passwords.
Trojan horses.
Named after the wooden horse that was given as a peace offering in the Greek legend. It was filled with soldiers who waited until nightfall to attack the enemy city.
In online terms a trojan appears on our system as an innocent looking file which will cause trouble when opened.
Worms
Copy themselves from one system to another. An email worm sends copies of itself through emails. A network worm does it through a network, an internet worm through the internet and so on.
Antivirus protection.
Good news, you don't need to spend much to get antivirus protection. You can get a lot of it for free and what you'd need to pay for doesn't cost more than about £50 a year including updates.
The importance of updates mustn't be underestimated. The bad guys (hackers) are working everyday to find new ways to infect our computers so any protection must be updated against the latest threats. Also it's worth running a system scan with your antivirus program at least once a week to check for anything unpleasant. This is especially true if you've been using a lot of adult sites.
Free Antivirus Downloads for PC
The classic antivirus. Version 7 now features more power, capacity and recent updates.
The winner of numerous awards from industry magazines it has a great reputation among pro users. It's probably best for the more technical user who wishes to have greater control.
Another classic antivirus with many features. It's argued to be easier on your computer's resources and faster to run than the others.
Essentials offers both antivirus and anti spyware. It comes free with all legal versions of Windows 7 or Vista and can be downloaded from Windows Update.
Free Antivirus Downloads for Mac
Although it's not straightforward to use ClamXav is great for scanning files for threats to Windows users before sending them on. The system is free but accepts donations.
Sophos is easy to use and had good reviews from techheads though some people have complained it slows their computer down. Sophos runs in the background and scans for threats.
The other measures …
Anti-Spyware/Adware
Spyware and Adware can be a particular problem for anyone regularly visiting adult sites:
Adware: Advertising pop-ups
This gets onto your system and opens pop-up windows trying to sell you things: often gambling or porn sites.
It's easy think that you're seeing these ads because of the site you're visiting but that's not always the case. If you've shut down your internet browser but the ads keep coming, you've probably got a problem.
Spyware: Tracks your activity
Spyware is the more sinister of the two. Without you knowing it spyware will record your information and pass it on.
Free anti-spyware/adware for PC
Spybot: one of the oldest and best known programs to combat spyware on your PC
Malwarebytes: the free version doesn't offer updates but the protection is probably sufficient for PC users who avoid dangerous sites.
Mac Scan 2.9.4 
Detects, isolates and removes spyware from you Mac. It performs well and is easy to use…though it's fair to say there is still some debate exists around whether spyware scanning is needed on Macs. Mac Scan offers a 30-day free trial; then it's $40 if you want to to keep it after that.
Not really an anti-spyware tool, but AVG's LinkScanner is worth a look for Mac users. It red flags any link that would drive the user to a potentially harmful site. Definitely a useful tool for users of adult sites.
Firewalls.

Whereas Antivirus software wipes out threats that enter our computers, firewalls act to block their access in the first place.
These days firewalls are already included through your internet router so it's less important to install one on your computer. However, make sure your router's firewall is activated by checking your manual or doing an online search for more information.
If you want to be doubly sure and install a firewall on your computer there are several free options:
Comes built into Windows 7, XP and Vista operating systems and should offer enough protection for most users. The firewall protection can be set to low, medium or high, just make sure it's up to date and activated.
Considered one of ultimate firewalls and highly recommended by tech writers, it's probably the best option for users of adult sites. The paid version also features parental controls and complete all-round protection from online threats.
Offers excellent protection and user-friendliness. It's totally free so there are no pleas to upgrade to a paid option and is highly regarded by tech communities.
Macs have always come with a firewall type system built in as standard. There are different versions depending on your operating system; to check go to Preferences > Security.
This seems to be the only firewall option for Mac…but don't worry, it seems to do the trick.