How to date a porn star
How do you get a porn star girlfriend? Well, to be honest we here at pornsafe.org didn't really know the answer so we decided to ask someone who did. We got in touch with Ashley Graham and asked for her advice.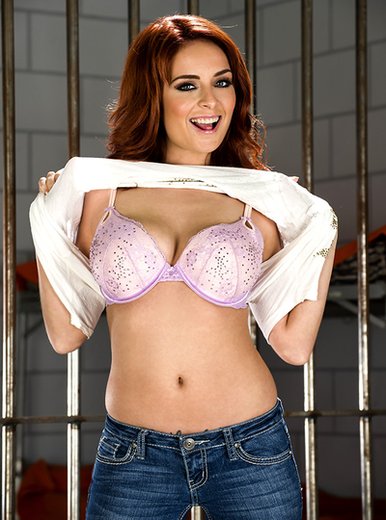 PS: A lot of guys fantasize about having a girlfriend like you and it probably seems an impossible dream. Surely that can't be the case…someone gets to be your boyfriend right? 
AG: Someone does get to be my boyfriend. I have actually dated the same person since before I decided to do porn as a career. He's a smart cookie because he played it without me even realizing what game we were playing. He didn't treat me like a Princess or put me on a pedestal. I like that in a guy.
I'm a guy's girl so I like to get dirty and play with the boys. I also tend to like a challenge. I know I can pretty much get what I want when I want it. So, I prefer a chase. I also like guys who don't let me win right away. If I feel like I have to fight a little bit for a guy I'm more likely to be interested in them.
Hang out with me, chat with me, exchange numbers with me and then play it cool. Become friends with me and leave me always wanting more for a bit. However, there's a fine line between giving me a challenge I just want to win and giving me enough of a challenge that I find you intriguing. Leave a girl wanting more, not wanting less.
PS: So where do you usually meet the men in your life?
AG: I usually meet them through friends or before porn through work and conventions I went to. I used to go out a lot, but I don't anymore so bars are not places I frequent. Concerts, farmers' markets, parks, and such are usually where I talk to people, if not at a friend's.
PS: What sorts of things do you look for in a man?
AG: They definitely need a sense of humor and some sarcastic humor. I'm really sarcastic so they have to be able to give it back to me. I also like a guy who is in shape, this means whole body, not just upper body. Someone who is secure in themselves. I also like to hang out a lot at home with my dogs and go out on hikes and to random places so I need someone who likes to adventure. Also, intelligent and patient.
PS: What are the kind of things that put you off?
AG: Cockiness. Being sure of yourself is great, but when you are super cocky that's a major turn-off. Confidence is sexy, thinking your God's gift to women, not so much. I hate clingy guys and insecure guys. I have a lot of guy friends and I can be really anti-social, so I need someone who doesn't worry about what I'm doing when I want to be alone. Chances are when I'm alone, I'm really just on my couch texting my best friend stupid stuff.
PS: Are there other things a man should keep in mind when dating a pornstar? Is it different to dating a normal girl?
AG:Umm. Stop thinking of us as pornstars. We're that when we're on set, but when we're not on set we're just normal girls with normal desires and such things. I rarely wear make up at home and I don't want special treatment. We're just people, same as with movie stars and such things.
PS: What's your idea of the perfect date?
AG: Dinner by the sea after spending the day playing on the beach. I hate movie dates at the beginning of relationships. You can't talk so neither person gets to know the other.
PS: Got to ask you this (you probably get it all the time) but how do boyfriends handle what you do? Do they get jealous?
AG: Mine gets jealous occasionally but that's just normal. After about 5 minutes of it, he's over it and joking about things again. He's actually friends with some of the people I work with and was in the adult industry way before I was, just not as talent.
Jealousy is normal, I'd get jealous if my boyfriend was sleeping with people, but I know he's coming back to me. That's all that matters. At the end of the day, you are eachothers', you just have sex with other people. If you can't handle your girlfriend doing porn, you shouldn't consider dating her.
PS: Any other general advice you would give to men hoping to one day have a pornstar girlfriend?
AG: Don't seek out a pornstar girlfriend. Don't be a douchebag who is ok with her job at first and then puts limits on her once you start getting serious.
Remember, we're really just normal girls who have an awesome fun job. Be confident. Don't discuss their work with them at first. Get to know the girl behind the star. Don't date them because you think dating a porn star would be cool.
Leave a Reply