Verification Scheme
Are you the owner of an adult site who wishes to increase buyer confidence, gain greater conversions and make more money?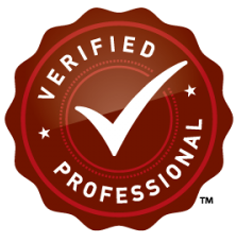 The growth of the industry has meant finding pornographic material online is easier than ever, however knowing which ones are safe is arguably more difficult than ever.
Non-pornographic sites usually display certification stamps that prove their sites' trustworthiness, yet in the world of adult entertainment that peace of mind has been missing. Not because all porn sites are unsafe, it is because the usual approval and verification bodies refuse to deal with adult material. Pornsafe.org has been created specifically to address this issue.
Our Verification Scheme increases conversion rates by giving users greater confidence. By obtaining a pornsafe verified seal of approval it certifies that an adult site:
1. Does not harm visitors' computers.
2. Can be trusted with financial details and uses secure servers.
3. Has been in existence for a minimum of 12 months.
4. Creates a discrete billing name on credit card statements.
Site owners who sign up to our scheme will have the right to display our verified stamp of approval which will be linked to a unique certificate on our site. We will also list details of verified sites on our pages.
To be clear, our verification scheme is in its infancy but we anticipate a quick uptake from site owners wishing to gain an advantage over their competitors.
In the future we will charging monthly fees for the scheme, however  to say 'thank you' those who join us from the start we are offering life-long membership for just $49 dollars.
By joining the scheme we will run our verification process on your site and should it pass we will send you the codes for our badge of approval and create  certification which users can refer to. If you site fails our criteria we will refund your money.